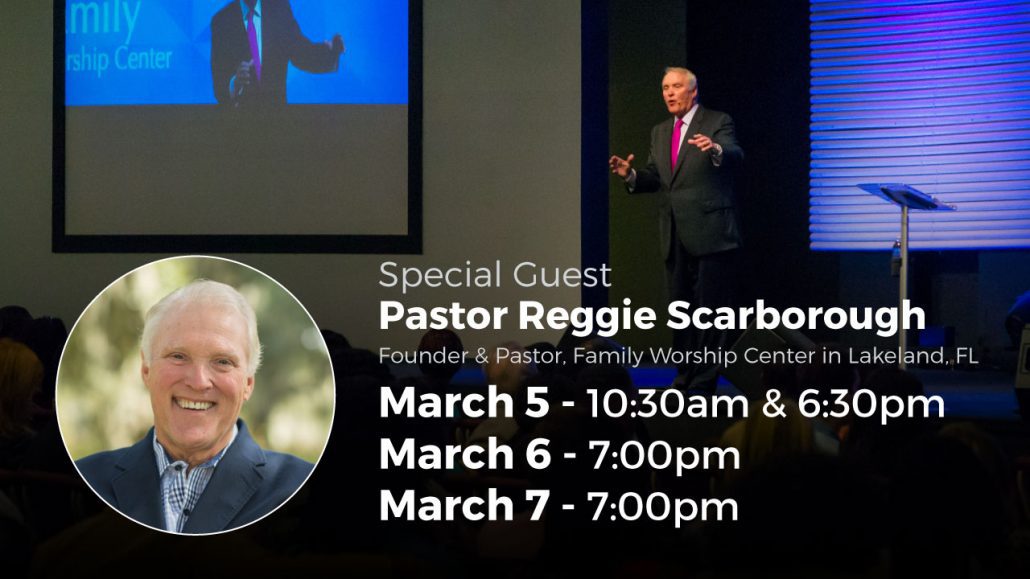 4 Services with Pastor Reggie Scarborough at FWC Florence
We're excited to announce that Pastor Steve's pastor, Pastor Reggie Scarborough, will be ministering at FWC Florence this March! Not only will he be with us for our Birthday Sunday on March 5th, but he's going to be here for 4 services! Make plans now to join us on Sunday, March 5th at 10:30am and 6:30pm as well as March 6th and 7th at 7:00pm.
* Childcare will be provided for all 4 services!