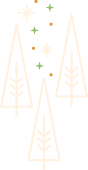 From Family Worship Center
Florence, SC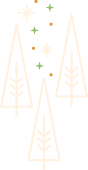 Sunday, December 24th at 10:30am
Join us on the morning of Christmas Eve for a special service
that your entire family will love!
Light refreshments will be served
We'll have a free gift for every child (6th grade and below)
Families will have an opportunity to take communion together
Also, we'll have our annual opportunity to Give a Gift to Jesus
What is Give a Gift to Jesus?
God has done so much for us and we believe this time of year is the best time to give back! During our Christmas Eve service, we'll provide a special opportunity to give a gift to Jesus, which can be anything you'd like to give. In the past, people have given everything from monetary donations to cars, instruments, and jewelry! Let's remember, it is Jesus' birthday, so come prepared to give Him something special.
Christmas at Family Worship Center