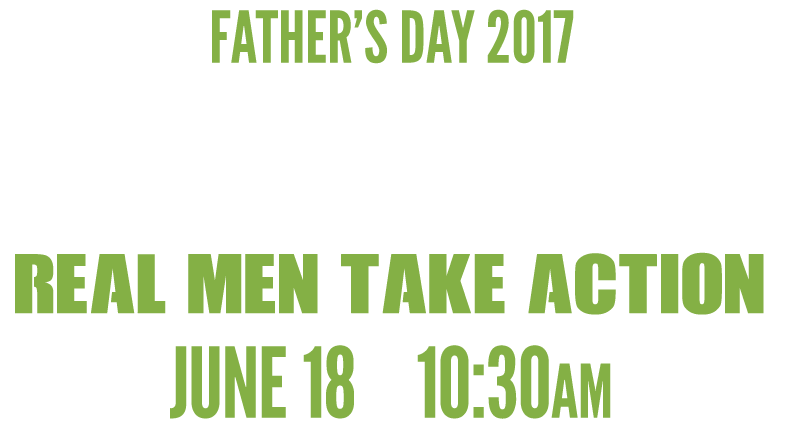 Father's Day
June 18th, 2017 @ 10:30am
Location: FWC Georgetown
Join us this Father's Day as we give dads the honor they deserve while calling all men to take action! This service isn't just for fathers, it's for any man (and their family members) who want to elevate their relationship with God. Our service will start at 10:30am and will feature great music, a powerful message, giveaways, and much more.
DONUTS FOR DADS
We're having a special Donuts for Dads gathering at 10:00am. All FWC children should invite their dads to join us before the service for donuts, photo opportunities, and lots of fun!
FREE T-SHIRT & GIVEAWAY DETAILS
Every man that comes to FWC Georgetown on June 18th will receive a free t-shirt and a chance to win a large flat screen TV! Here are the details:
Every man gets 1 raffle ticket.
Every man will receive 1 additional raffle ticket for each child that he brings.
Free shirts will be supplied before the service while supplies last.