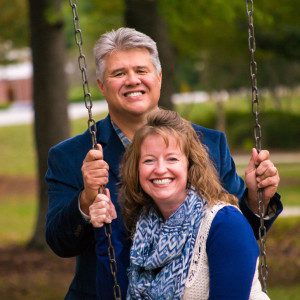 Pastor Steve McCartt is the founder and pastor of Family Worship Center Church in Florence, South Carolina. Pastor Steve and his wife Amy are blessed to have two sons and one daughter: Steven, Bryan, and Emily. Family Worship Center of Florence is blessed to have such a wonderful family as a gift to our church.
After deciding to follow the call of God upon his life, Pastor Steve attended Southeastern University in Lakeland, Florida. Later, after graduating from the University of South Florida, Pastor Steve worked for Pastor Reggie Scarborough at Family Worship Center Lakeland in Lakeland, Florida. After much prayer and seeking God, Pastor Steve and Mrs. Amy moved to Florence, South Carolina and began FWC Florence.
Since 2000, Family Worship Center has grown from a small group of people into a shining light in Florence, SC and a church campus in Georgetown, SC!
Pictures of Pastor Steve and his family.